BayDeltaLive.com Help Guide *Under Construction*
Operations
Delta Operations section is a work in progress. We are continuously adding more operation data and welcome suggestion for additional data sources from the community. This section of BDL currently has:
a. From the California Department of Water Resources, the Operations Control Office (OCO) provides a daily executive operations summary.

b. Daily Reservoir Storage Data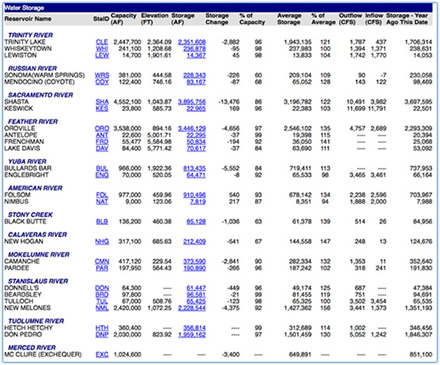 c. Water Quality from Department of Water Resources, Municipal Water Quality Investigations.

d. Weather Forecasts

e. DWR snow survey Snow Pack Charts

f. Water Supply Summary from various sources including CDEC.

g. Access to the communities' most used real time data stations.